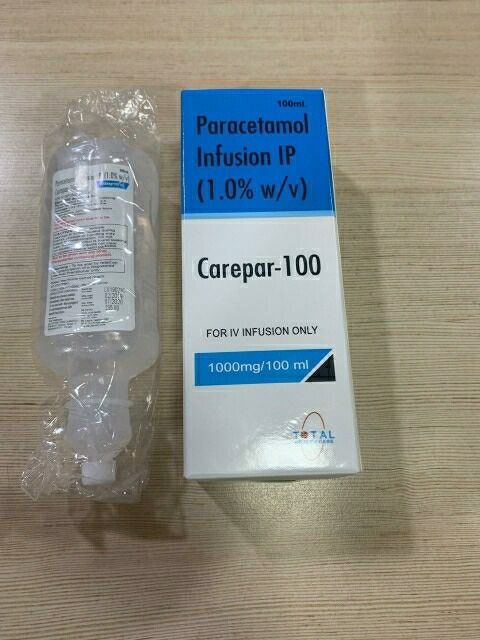 Top Fluid Therapy Suppliers
Fluid therapy is the most widely used treatment method for critical patients. They can be lifesaving when a patient undergoes severe loss of fluids. Fluid resuscitation is required during circulatory shock or when intravascular volume depletion takes place. It helps to restore circulating volume and increase cardiac output, which in turn restores tissue perfusion and oxygen delivery.
Being one of the reputed IV Fluids Manufacturers, PHARMIKA INDIA PVT LTD manufactures one of the highest grades of IV Fluids. We understand how critical such a method of treatment is and thus, make every possible effort to ensure that the fluids are contamination-free and have the exact concentration. Our IV fluids cover every breadth of fluid therapy, namely colloids, crystalloids, and blood products. We also manufacture fluid therapy equipment along with the actual fluids.
Our manufacturing process is carried out in world-class facilities under strict monitoring. The following are some of the key aspects of our IV Fluid Manufacturing Process:
Polyethylene bottle is made from plastic granules manufactured by reputed companies.
Single-Step-Closed form-fill-seal technology is adopted to manufacture Large Volume Parenterals (LVP).
Continuous filtration of air and solution is carried out with zeta-potential charged filtration-technology.
As a result, our IV fluid therapy products get duly certified by reputed organizations like US-FDA and WHO-GMP.
Fluid Therapy Exporters
Pharmika India Pvt Ltd.also export their IV Fluids to various countries which include the USA, UK, Vietnam, South East Asia, Philippines, Africa, Gulf countries, and many more. We are also one of the top IV Fluids Wholesalers in India.
If you are looking for genuine IV fluid manufacturers and suppliers, you can feel free to contact us.
Fluid Therapy (LVP)
| Product/Composition | Strength | Form | Category | View |
| --- | --- | --- | --- | --- |
| Paracetamol Intravenous Infusion | 100ml | Infusion | Fluid Therapy (LVP) | View |
| Metronidazole 0.2% And Dextrose 5% w/v Injection | 250ml / 500ml / 1000ml | Injection | Fluid Therapy (LVP) | View |
| Tinidazole I.V.Injection | 400ml | | Fluid Therapy (LVP) | View |
| Ornidazole Infusion | 100ml | Infusion | Fluid Therapy (LVP) | View |
| Metronidazole Injection | 100ml | Injection | Fluid Therapy (LVP) | View |
| Fluconazole I.V. Injection | 100ml | Injection | Fluid Therapy (LVP) | View |
| Ofloxacin And Ornidazole Tablets | 200mg & 500 mg | Tablets | Fluid Therapy (LVP) | View |
| Linezolid I.V Injection | 100 ml & 300 ml | Injection | Fluid Therapy (LVP) | View |
| Pefloxacin infusion 400mg/100ml | 100 ml | | Fluid Therapy (LVP) | View |
| Moxifloxacin Infusion | 100 ml | Infusion | Fluid Therapy (LVP) | View |
| Gatifloxacin 4mg/ml Infusion | 100 ml | Infusion | Fluid Therapy (LVP) | View |
| Levofloxacin Infusion | 100 ml | Infusion | Fluid Therapy (LVP) | View |
| Ofloxacin Infusion | 100 ml | | Fluid Therapy (LVP) | View |
| Ciprofloxacin Injection | 100 ml | Injection | Fluid Therapy (LVP) | View |
| Invert Sugar 5% injection | 250ml / 500ml / 1000ml | Injection | Fluid Therapy (LVP) | View |
| Invert Sugar 10% with 0.9%Sodium chloride | 250ml / 500ml / 1000ml | | Fluid Therapy (LVP) | View |
| Mannitol Injection 10%.20% | 250ml / 500ml / 1000ml | Injection | Fluid Therapy (LVP) | View |
| Mannitol (10%w/v) And Glycerin (10%w/v) Injection | 250ml / 500ml / 1000ml | Injection | Fluid Therapy (LVP) | View |
| Dextran 40 And Dextrose Injection | 250ml / 500ml / 1000ml | Injection | Fluid Therapy (LVP) | View |
| Dextran 40 Injection with Sodium Chloride | 250ml / 500ml / 1000ml | Injection | Fluid Therapy (LVP) | View |
| Multiple electrolytes 'E' And Dextrose Injection | 250ml / 500ml / 1000ml | Injection | Fluid Therapy (LVP) | View |
| Multiple Electrolyte 'M' And Dextrose Injection | 250ml / 500ml / 1000ml | Injection | Fluid Therapy (LVP) | View |
| Multiple electrolyte 'G' And Dextrose Injection | 250ml / 500ml / 1000ml | Injection | Fluid Therapy (LVP) | View |
| Multiple electrolytes 'P' And Dextrose Injection | 250ml / 500ml / 1000ml | Injection | Fluid Therapy (LVP) | View |
| Ringer's Injection | 250ml / 500ml / 1000ml | Injection | Fluid Therapy (LVP) | View |
| Ringer Lactate Injection | 250ml / 500ml / 1000ml | Injection | Fluid Therapy (LVP) | View |
| Sodium Chloride 0.33% | 250ml / 500ml / 1000ml | Injection | Fluid Therapy (LVP) | View |
| Sodium Chloride 0.45% Injection | 250ml / 500ml / 1000ml | Injection | Fluid Therapy (LVP) | View |
| Sodium chloride Injection 0 .9% | 250ml / 500ml / 1000ml | Injection | Fluid Therapy (LVP) | View |
| Sodium Chloride 0.22% & Dextrose 5% Injection | 250ml / 500ml / 1000ml | | Fluid Therapy (LVP) | View |
| Sodium Chloride 0.33% And Dextrose 5% Injection | 250ml / 500ml / 1000ml | Injection | Fluid Therapy (LVP) | View |
| Sodium Chloride 0.45% & Dextrose 5% Injection | 250ml / 500ml / 1000ml | Injection | Fluid Therapy (LVP) | View |
| Sodium Chloride 0.9% And Dextrose 5% Injection | 250ml / 500ml / 1000ml | Injection | Fluid Therapy (LVP) | View |
| Dextrose 5%,10% And 25% Injection | 250ml / 500ml / 1000ml | Injection | Fluid Therapy (LVP) | View |