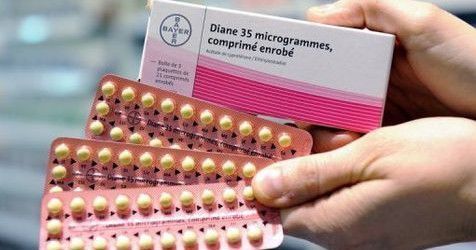 Hormones and Steroid
Hormones & Steroid Suppliers, Exporters & Manufacturers
Steroid Hormones Manufacturing Company In India
Steroids and endogenous hormones such as the sex hormones testosterone, estrogen, and progesterone, or the hormones of the adrenal cortex, cortisol, and aldosterone, play a key role in human metabolic processes. They have numerous pharmaceutical applications that include hormone therapy, bodybuilding, anti-arthritic and anti-rheumatic preparations.
The deficiency of any of the vital hormones in the body can cause major health setbacks. Hormone pills are widely used to treat these hormone deficiencies and bring the body back to its normal functioning.
Considering the growing demand for these hormones and steroid pills, Pharmika India has introduced a diversified product range in the market. We are a WHO-GMP and US-FDA certified company, so you can be assured to get genuine products only. As hormone drug manufacturers and steroid suppliers, we understand that these substances can be misused, and thus, we sell them only to certified pharmacies. The sole purpose of manufacturing these substances is to facilitate the treatment of certain health issues and we are completely against any illegal usage of these substances.
Hormone Pills And Steroids Medicines Exporters
Along with the manufacturing, Pharmika India is also among the few certified hormones drug exporters in the world. We serve pharmacies across different parts of the world including the UK, Vietnam, USA, Philippines, Canada, Gulf Countries, South East Asia, Africa, and many more.
If you are looking for genuine steroids medicines manufacturers, hormone drug suppliers, and exporters, you can feel free to contact us.
Hormones & Steroids
| Product/Composition | Strength | Form | Category | View |
| --- | --- | --- | --- | --- |
| LDHEA(Dehydropiandrosterone) Tablets | 25mg, 75mg | Tablets | Hormones & Steroids | View |
| Progesterone Vaginal Tablets | 100mg, 200mg, 300mg, 400mg | Tablets | Hormones & Steroids | View |
| Progesterone Tablets | 200mg, 300mg, 400mg | Tablets | Hormones & Steroids | View |
| Progesterone Sustained-Release Tablets | 100mg, 200mg, 300mg, 400mg | Tablets | Hormones & Steroids | View |
| Norethisterone Tablets | 5mg, 10mg | Tablets | Hormones & Steroids | View |
| Mifepristone Tablets | 200mg | Tablets | Hormones & Steroids | View |
| Micronized Dehydroepiandrosterone | 25mg | Tablets | Hormones & Steroids | View |
| Dehydroepiandrosterone And Folic Acid Tablets | 25mg + 1.5mg | Tablets | Hormones & Steroids | View |
| Medroxyprogesterone Acetate Tablets | 5mg, 10mg | Tablets | Hormones & Steroids | View |
| Levonorgestrel Tablets | 0.75mg, 1.5mg | Tablets | Hormones & Steroids | View |
| Levonorgestrel And Ethinylestradiol Tablets | 0.15mg + 0.03mg | Tablets | Hormones & Steroids | View |
| Ethinylestradiol And Cyproterone Acetate Tablets | 0.035mg + 2mg | Tablets | Hormones & Steroids | View |
| Estradiol Valerate Tablets | 1mg, 2mg | Tablets | Hormones & Steroids | View |
| Desogestrel And Ethinylestradiol 3mg + 0.02mg/0.03mg Tablets | 3mg + 0.02mg/0.03mg | Tablets | Hormones & Steroids | View |
| Desogestrel Tablets | 0.75mg | Tablets | Hormones & Steroids | View |
| Desogestrel And Ethinylestradiol Tablets | 0.15mg + 0.02mg/0.03mg | Tablets | Hormones & Steroids | View |
| Cyproterone Tablets | 2mg | Tablets | Hormones & Steroids | View |
| Levothyroxine Sodium Tablets | 25mcg | Tablets | Hormones & Steroids | View |
| Levothyroxine Sodium Tablets | 25mcg, 50mcg, 100mcg, 150mcg, 200mcg, 250mcg | Tablets | Hormones & Steroids | View |
| Stanozolol Tablets | 5mg, 10mg | Tablets | Hormones & Steroids | View |
| Stanozolol Injection | 50mg | Injections | Hormones & Steroids | View |
| Trenbolone cyclohehylmethylcar | 76mg | Injections | Hormones & Steroids | View |
| Trenbolone Enanthate Injection | 100mg, 200mg | Injections | Hormones & Steroids | View |
| Mifepristone Tablets | 200mg | Tablets | Hormones & Steroids | View |
| Trenbolone Hexahydrobenzylcarbonate Injection | 76.5mg | Injections | Hormones & Steroids | View |
| Testosterone Propionate, Testosterone Phenylpropionate, Testosterone Isocaproate And Testosterone Decanoate Injection | 30mg + 60mg + 60mg + 100mg | Injections | Hormones & Steroids | View |
| Trenbolone Acetate Injection | 100mg | Injections | Hormones & Steroids | View |
| Testosterone Propionate Injection | 100mg, 250mg | Injections | Hormones & Steroids | View |
| Oxymetholone Tablets | 50mg | Tablets | Hormones & Steroids | View |
| Oxandrolone Tablets | 5mg, 10mg | Tablets | Hormones & Steroids | View |
| Methylprednisolone Injection | 4mg, 8mg | Injections | Hormones & Steroids | View |
| Methylprednisolone Tablets | 4mg, 8mg | Tablets | Hormones & Steroids | View |
| Prednisolone Tablets | 5mg | Tablets | Hormones & Steroids | View |
| Nandrolone Cypionate Injection | 200mg, 250mg | Injections | Hormones & Steroids | View |
| Nandrolone Decanoate, Nandrolone Phenylpropionate And Nandrolone Cypionate Injection | 200mg + 75mg + 100mg | Injections | Hormones & Steroids | View |
| Nandrolone Decanoate And Nandrolone Phenylpropionate Injection | 200mg + 75mg | Injections | Hormones & Steroids | View |
| Nandrolone Decanoate Injection | 100mg, 200mg, 250mg | Injections | Hormones & Steroids | View |
| Methenolone Acetate Tablets | 5mg, 10mg | Tablets | Hormones & Steroids | View |
| Methenolone Acetate Injection | 100mg | Injections | Hormones & Steroids | View |
| Methenolone Enanthate Injection | 100mg | Injections | Hormones & Steroids | View |
| Testosterone Enanthate | 250mg | Injections | Hormones & Steroids | View |
| Drostanolone Propionate Injection | 100mg | Injections | Hormones & Steroids | View |
| Methandienone Tablets | 10mg | Tablets | Hormones & Steroids | View |
| Dexamethasone Phosphate Injection | 4mg | Injections | Hormones & Steroids | View |
| Testosterone Cypionate Injection | 250mg | Injections | Hormones & Steroids | View |
| Hydrocortisone Injection | 100mg | Injections | Hormones & Steroids | View |
| Deflazacort Tablets | 6mg | Tablets | Hormones & Steroids | View |
| Clomiphene Citrate Tablets | 50mg, 100mg | Tablets | Hormones & Steroids | View |
| Clenbuterol Hydrochloride Tablets | 40mg, 60mcg | Tablets | Hormones & Steroids | View |
| Boldenone Undecylenate Injection | 200mg, 250mg | Injections | Hormones & Steroids | View |